POOL DECKS, DECKS & PATIOS
Installation | Remodeling | Resurfacing
Over time, pools and decks can become faded, cracked, chipped and worn down. This is caused by weather conditions, chemicals, normal use and improper care. We specialize in repairing and replacing tile and pavers for pool decks, patios and decks. We work closely with our customers to identify exactly what they are looking for to ensure a finished product they love. Our number one goal is for every customer to be 100% satisfied. We will make suggestions and educate our customers on all their options before making any decision.
With the technology of today, there are many choices of materials to choose from to create custom decks. Available in different sizes, colors, shapes and materials, the possibilities are almost endless. Our attention to detail and superior craftsmanship ensures your project will not only look great, but will last for many years to come. We also offer sealing and protection for pool decks and surfaces. These high-quality products reduce weathering, sun exposure, improper coloring and chemical wear. Contact us today for free consultation and learn more about all the endless possibilities for pool decks, patios and decks.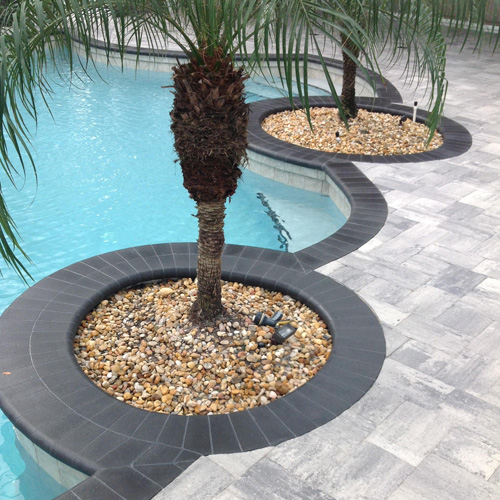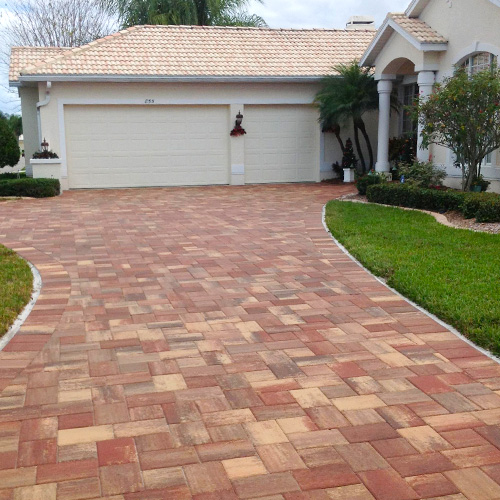 DRIVEWAYS & WALKWAYS
Homeowners and business owners alike are choosing to install brick paver walkways and driveways. These unique surfaces provide custom one of a kind walkways and driveways that are sure to impress. We use only high quality interlocking pavers that have been proven to stand the test of time (often longer than traditional concrete). Available in dozens of colors, shapes, sizes and materials, each driveway and walkways is truly unique and can be designed to match your landscaping and property. Many customer are choosing to use multiple colors and patterns to create stunning features. Large or small, we have the experience and equipment to complete projects of any size.
Paver driveways and walkways have many pros and benefits. Paver driveways and walkways require no curing time and are ready to drive on immediately after installation. They also provide better traction for walking and vehicles. The secret to the strength is in the materials used to make the paver and their interlocking properties. Another huge benefit is that if one paver breaks or cracks, it can simply be replaced. Our preparation includes grading and property drainage. You will be amazed at what the appearance of a custom paver driveway or walkway can do to any property.
CONCRETE CURBING
Concrete curbing is popular technique used to pour concrete to create custom edging around buildings, houses, gardens, sidewalks, trees and much more around your property. It is a permanent alternative to plastic, paver or metal landscaping using a technique made with concrete. This maintenance free product makes it much easier to maintain the beauty of your lawn. We work with our customers to design the desired shape, texture and color to enhance the edging throughout your entire property. There are many combinations for you to choose from to create the perfect look to match your landscaping and colors of your home.
Permanent concrete curbing is not only decorative but also very user friendly to the home and business owner. Because of the method of installation and design, maintenance is a breeze when mowing. Your mower will glide along the curbing eliminating the need to use a weed eater around your edging. In addition, there are no gaps for pesky weeds to grow through the cracks. Concrete curbing can be formed in many styles and shapes allowing for a unique and custom curb installation. Patterns and colors may also be added to the curb for a perfect match to any landscape. Curbing shapes or molds are available in several sizes and some are intended for specific purposes. Our sales consultant can help you determine which will match you landscaping needs best.
Continuous Concrete Curb
Custom Color, Shape, & Design
Install Around Existing Landscape
Permanent Curbing
Maintenance Free
Mower Friendly
Prevents Weeds